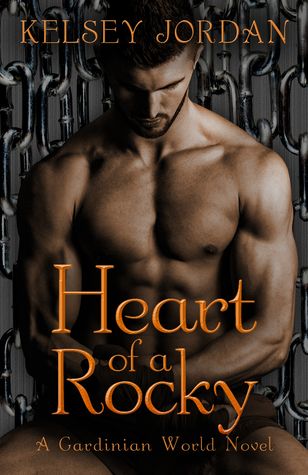 Summary:
The Takeover
Tor Omar James, King of the North African pride, needs one woman if he has any hope of keeping his sanity – Anise, his Soul's Mate. There's only one problem: she's pregnant by Derrick, Tor of the United States pride. Anise is caught between the love that every Lycan covets and the motherly devotion to the son she would sacrifice so much for. Can Omar survive the takeover of the US pride and convince Anise that he is more man than lion?

The Defender
Asim Tyson, the Defender of the Hafiz, is fighting off the insanity of his longing after losing his Soul's Mate in battle. Unfortunately, his self-centered existence results in the gross neglect of his people when they need him the most. When Harmony appears in his life, he is forced to make a choice. Should he resist the lure of Harmony's caustic melody or embrace his weakness in order to keep her safe?
Title: Heart of a Rocky
Series: Gardinian World
Book #: 2
Author: Kelsey Jordan
Approximate Book Length: 212 Pages
Recommended Reader Age: 18+
Sexual Content: Moderate
Thoughts:
This book is actually two novellas, so I'll talk about each of these separately, though my rating is for the overall book. I will say that they can NOT be read as a standalone without feeling pretty lost.

The Takeover: This story was actually sweet, and very emotional. The bad guys are easy to hate and Omar is everything you'd want from a hero. The most surprising thing to me is that there are no love scenes despite the romance. That does not, however, take any of the heat or enjoyment out of the story.

The Defender: This story had some fun moments as well as some super awkward ones. It had a much darker plot than book one or the first novella and the love scenes fell somewhere between hot and uncomfortable. Frankly, I wasn't fully satisfied with the relationship and just didn't like Tyson.
Bottom Line:
Heart of a Rocky runs from one end of the spectrum to the other in terms of emotion and spice. Don't miss this sequel that ties up a couple loose ends from the first book.
Rating:


Links: