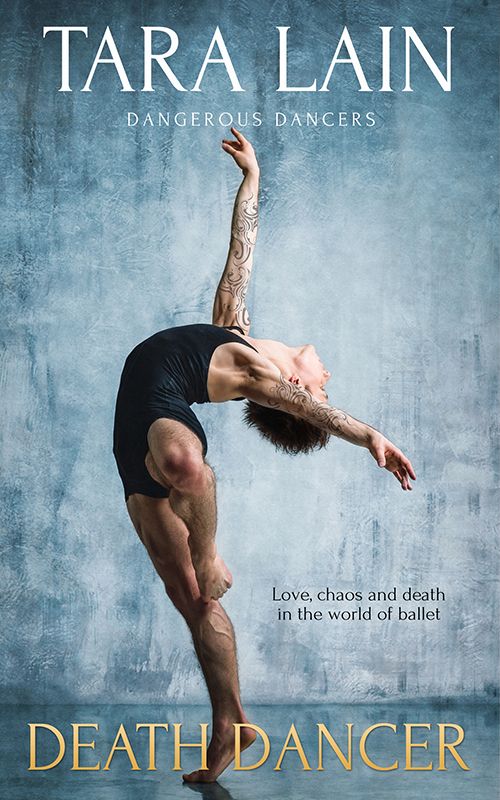 Summary:
A tattooed dancer and a by-the-book detective dance with death in the ego-fueled halls of ballet.

Bad boy of ballet Valentin 'Val' Aalto stands poised on the verge of huge success—except for one big obstacle. Influential lead dancer Harry Hardesty hates Val and cheats him out of the lead in Romeo and Juliet.

When Hardesty winds up dead, Val looks like a prime suspect—and gets thrown under the detailed and methodical inspection of the handsome NY detective with the stick up his butt, Andrew Preston. At first, Preston believes Hardesty may be the victim of the chilling Dancer Killer who's struck three victims, but evidence stacks up against Val.

Still, Andrew can't seem to keep his hands off his suspect and when the Dancer Killer starts stalking Val, Andrew is forced to choose between his dedication to a job he loves and his growing passion for his beautiful dancer. Together Val and Andrew discover that chaos can be beautiful, one should choose desserts wisely, and love can even trump death in the rehearsal halls of ballet.
Title: Death Dancer
Series: Dangerous Dancers
Book #: 2
Author: Tara Lain
Approximate Book Length: 228 Pages
Recommended Reader Age: 18+
Sexual Content: Explicit
Thoughts:
I really liked both characters, though I feel like some of the get-to-know-you moments might've happened off screen. There were a ton of secondary characters, particularly from the ballet studio, and they were occasionally a little difficult to follow, but it helped provide possibilities from almost every angle, both regarding the mystery and future books in the series.

Speaking of the mystery, usually I'm all about the romance, but it was actually the mystery in this book that kept me riveted. Some of the answers were predictable, but some not so much. It's not until the final few chapters that everything is revealed, and that was so great.
Bottom Line:
Death Dancer is a wonderful romantic mystery that introduces new characters and includes the lovable faces from the first book. Pick this one up for an awesome read!
Rating:



Links: