BLOG TOUR: Captured by Jennifer Chance
Thanks to Barclay Publicity for hosting this blog tour. I'm sharing my review of Jennifer Chance's Captured today. Happy reading!
*****************************
Summary:
For beautiful, pampered Lauren Grant, the idea of love without strings is a fairy tale and a trap. Though she's skillfully maintained her image as the carefree celebutante, for years she's been systematically stalked by the richest—and most ruthless—golden boy of the Jet Set. To stay one step ahead, she's used every resource at her disposal. But now, stuck in Garronia with the whole world watching, she's finally cornered by her nemesis, with no way out.

Well, no way out but one: the stubborn, forceful, impossibly gorgeous captain of the Garronia National Security Force, Dimitri Korba. The first man she's ever trusted… which makes him the most dangerous man of all.

Dimitri Korba's greatest duty is to keep those in his care safe. Since losing his closest friend, he's vowed that he will not fail another. Not even the haughty, foolhardy American blonde whom he can't get out of his mind. And once Dimitri glimpses the terror Lauren hides behind her icily perfect façade, protecting her becomes his only goal.

Dimitri has no idea how far his commitment will take him, however, nor how powerful his need for Lauren will flare when she's not only in his care, but in his arms. With each stolen moment, the danger around them intensifies, burning away every doubt…until all that remains is their fierce, unexpected passion. But will that be enough to save them?
Title: Captured
Series: Gowns & Crowns
Book #: 2
Author: Jennifer Chance
Approximate Book Length: 207 Pages
Recommended Reader Age: 18+
Sexual Content: Moderate
Thoughts:
This one doesn't have quite the same fairy tale feel as book one, but it has a magic all its own. The island atmosphere just made me swoon and feel right in the story. The plot is slightly darker than the last what with a stalker rather than merely the paparazzi as the big conflict. What I love is the ongoing angle regarding Ari. We find out he died in a plane crash in book one, but this book makes it a big mystery.

The friction between Dimitri and Lauren is so fun, and pretty hot. It was fun to meet some of Dimitri's family. A big difference between this book and the last is that we don't get as much of all four friends as before. This time there's mostly just Nikki, other than Lauren obviously. Her book is undoubtedly next and I am really looking forward to it!
Bottom Line:
Captured will make you sweat and make you swoon. I recommend it as an awesome read!
Rating:



Links:
*****************************
About the Author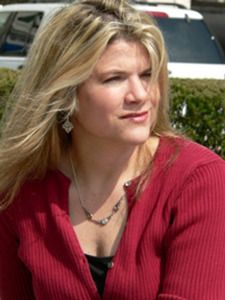 Jennifer Chance is the award-winning author of the new adult Rule Breakers series as well as the modern royals Gowns & Crowns series. You can find her online at:
Website
Facebook
Twitter
Goodreads
a Rafflecopter giveaway