I am sharing my review of A Mate's Bite today. Happy reading!
*****************************
Summary:
Mission: Don't fall in love
After an explosive night of passion during a scenting ceremony, Karla Alves is sure she was just a one night stand for the man she'd been crushing on for years. She teased him and pleased him, and Nate hasn't been around since. Her fear of becoming clingy kept her from risking her heart and asking for more than a few hours of skin sin.

Mission: Crack her walls
She. Is. His. Nathan Wolfe marked Karla. His mate. Deeply involved in pack politics, Nate has had to stay away. When his sister warns that Karla needs him more than he thinks, he'll discover a bundle of secrets only his wolf can sniff out. But getting the woman he cares about to let down her guard may prove to be his undoing.

Mission: Embrace the bite
With Karla's wayward sister wreaking havoc and friends needing more of his time than ever, Nate will have to rearrange his priorities if he ever hopes to earn Karla's trust. But will time with her be enough? Only true love and a wolf's promise can hold together a relationship created with a bite, a scenting, and a hope for tomorrow.
Title: A Mate's Bite
Series: Sassy Mates
Book #: 2
Author: Milly Taiden
Approximate Book Length: 166 Pages
Recommended Reader Age: 18+
Sexual Content: Explicit
Thoughts:
First let me say that while this book could stand alone alright, I highly recommend reading them in order to avoid confusion and unanswered questions. It's absolutely worth it!

This book, like the last, puts a lot of value in family, regardless of blood relation. The importance of friends and true family is so strong that it just makes you think of those you hold dear. My only complaint is that Kelvin is such a fun part of the beginning of the book that I was sad when he just sort of falls off the radar in the second half.

Other than that, the book is sexy as hell and incredibly sweet. The plot is interesting and keeps you engaged in both the moment and the big picture. I really want more action on Caleb's front and I can't wait for that story. The rest of the characters are each as addicting and I can't wait for all of their stories.

This one started off with the same scenting ceremony from the first book before fast forwarding to pick up where book one left off, so I am curious to see how the others go in the regard as well!
Bottom Line:
A Mate's Bite is a wonderful installment in what promises to be a delicious, fun, and exciting emotional ride of a series from Milly Taiden.
Rating:



Links:
*****************************
About the Author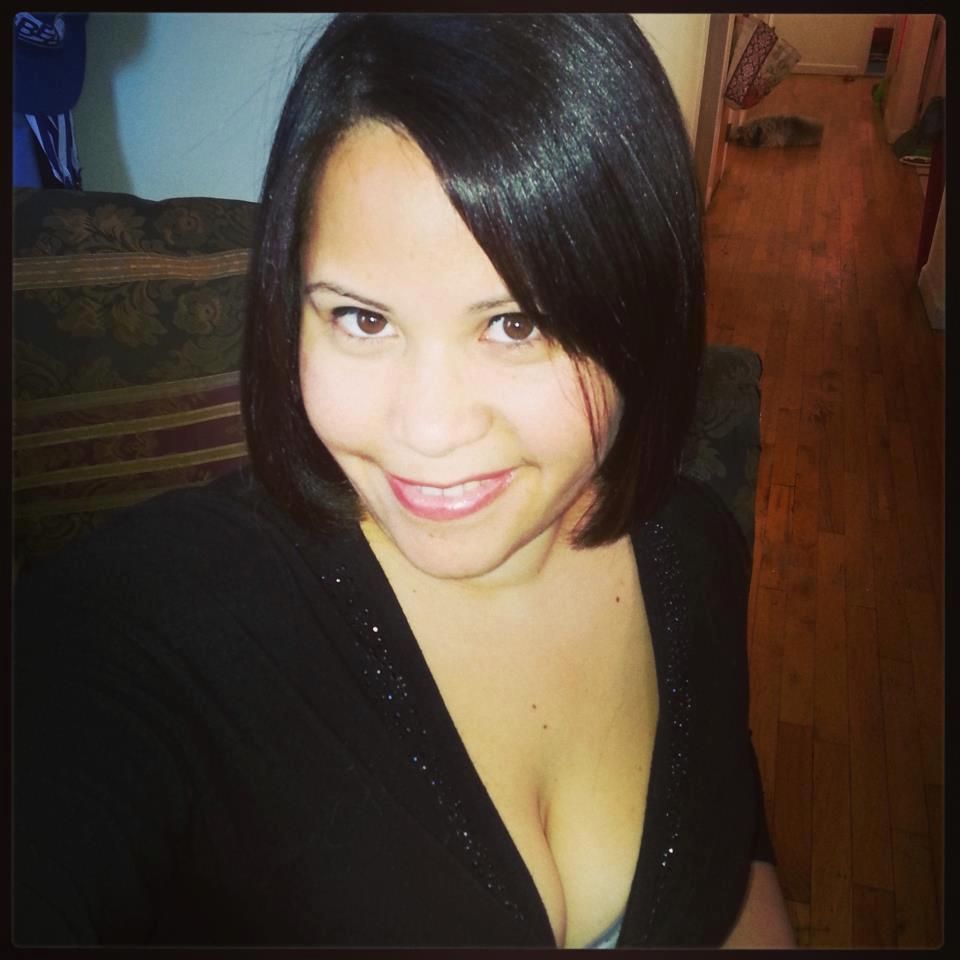 Want to know about me? Milly Taiden (aka April Angel) was born in the prettiest part of the Caribbean known as the Dominican Republic. She grew up between New York, Florida and Massachusetts. Currently, she resides in New York City with her husband, bossy young son and their little dog Speedy.
She's addicted to shopping for shoes, chocolate (but who isn't?) and Dunkin' Donuts coffee. A bookworm when she can get her hands on a good story, she loves reading romance, thrillers and suspense.
Find the author:
Website
Facebook
Twitter
a Rafflecopter giveaway