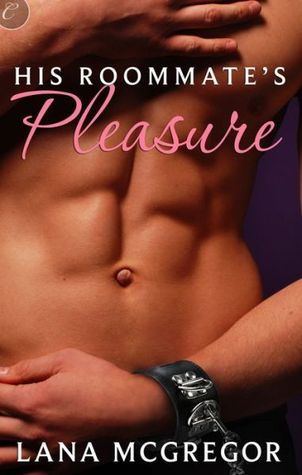 Summary:
It started with an accidental click…but where will it end?

Desperate to turn in a paper, Adam borrows his roommate's computer and mistakenly opens a folder that contains Josh's collection of porn. Adam had no idea that his jock roommate was gay—and into leashes, paddles and domination. And Adam, an inexperienced virgin who's only ever kissed one guy, is surprised to find himself curious about submitting…

Josh can't believe that his roommate discovered his spank bank—and he can't believe that Adam is so turned on by the thought of giving up control to someone. Taking a chance, he offers to look through the photos with Adam…and maybe try acting some of them out.

Night after night, the boys delve into their darkest fantasies of domination and submission. And as lust and experimentation grow into the promise of something deeper, Adam must decide if he's brave enough to tell Josh how he feels.
Title: His Roommate's Pleasure
Series: N/A
Book #: N/A
Author: Lana McGregor
Approximate Book Length: 84 Pages
Recommended Reader Age: 18+
Sexual Content: Moderate
Thoughts:
This was a pretty good read. It has a lot of elements such as BDSM, coming out, and some discovery/exploration. There was a nice build up of the relationship and all. I really enjoyed everything they did together, which was steamy even if it was a little awkward at times. The plot was pretty predictable, but still very compelling. There is always an opportunity to play the homophobic element, but thankfully there isn't much of that so the couple can progress in a considerably more relaxed manner. Overall, a sweet story that left me smiling.
Bottom Line:
If you're looking for a fresh story about self-discovery and finding unexpected love, don't miss this gay romance.
Rating:


Links: