***This book was originally reviewed for My Secret Romance.***
~~~~~~~~~~~~~~~~~~~~~~~~~~~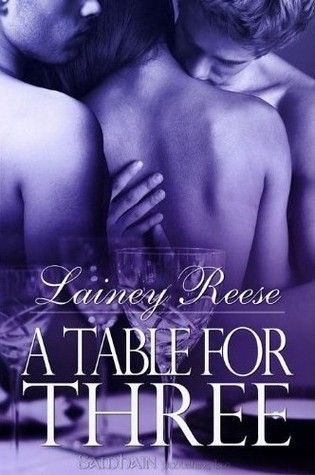 Summary:
Riley knew moving to New York would change her life, but had no idea just how much. After pursuing an instant mutual attraction, she and club owner Cade spend the night together. Then he introduces her to his best friend Trevor. Cade and Trevor realize that Riley is their forever woman, but now they need to convince her of that. However, they never dreamed what kind of repercussions their affection would have for her.
Thoughts:
Whew! Riley found a heck of a way to be introduced to NY and spend her first night. Both Cade and Trevor are such lovable characters, so I can see why she was so on board. They're so dominant, but with a tender edge, and I particularly loved seeing their aftercare. It should always a part of a proper D/s relationship, but is not always shown in books, so it was refreshing to see it. It was just sublime to see her boys be so firm with her, then so sweet.

I absolutely fell in love with Cade and Trevor, and Riley is such an endearing contradiction. She's sweet and innocent, but so open minded and adventurous and normal – I love it! Ann is almost over the top awful and so easy to hate for too many reasons to go into.

The ending was heartwarming, the scene with Brice was scorching, and I was on the edge of my seat throughout. Overall I completely loved this book and look forward to the next! I will definitely be keeping my eye out for this author.