It's great to have Lia Davis here again! This time she's here to talk about her new book,
Winter Eve
, and what it is about shifters that gets us going. Happy reading :-)
*****************************
What's so hot about shifters?
Well, let's see… They're built for protecting their Pack and loving their mates! Plus the animal within gives them the element of protectiveness and possessiveness wrapped in a sensually dangerous package. What's not to love?
Besides the sexy bods and alpha auras, I also like shifters that are in tune with their animals and exist together like two souls in one body. I tend to like the males where their animal is a little too close to the surface. I love the element of danger that he could go rogue, and then the right female comes around and tames the beast.
In Ashwood Falls, you get a lot sexy wolves, leopards, a couple jaguars, and a few mountain lions who all go the limits to protect what's theirs from the evil rogue Pack.
What do you like about shifters?
*****************************
About the Author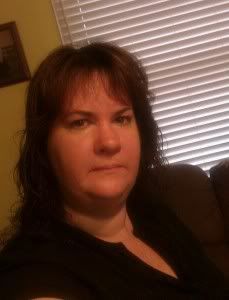 Lia Davis is a mother to two young adults and two very special kitties, a wife to her soul mate, a paranormal romance author, graphic designer, and co-owner to Fated Desires Publishing, LLC. She and her family live in Northeast Florida battling hurricanes and very humid summers. But it's her home and she loves it!
An accounting major, Lia has always been a dreamer with a very activity imagination. The wheels in her head never stop. She ventured into the world of writing and publishing in 2008 and loves it more than she imagined. Writing and designing are stress relievers that allow her to go off in her corner of the house and enter into another world that she created, leaving real life where it belongs.
Her favorite things are spending time with family, traveling, reading, writing, chocolate, coffee, nature and hanging out with her kitties.
Find out more about Lia on her
Website
, friend her on
Facebook
, follow her on
Twitter
, find her on
GoodReads
, or find her on
Google +
.
Winter Eve Available Now!
There comes a time when setting your differences aside isn't just necessary, it's a means of survival. After losing over half of their dens to a group rogue shifters, the wolves and leopards merged as one Pack, but living together is much more of a challenge then they expected.

Danica Welsh was born to be the leopard pack healer. An accident involving a drug induced youth left her badly burned and scared—emotionally and physically. Without the ability to heal by touch, she secludes herself to the edge of town, away from Ashwood Falls' overly concerned citizens. All hope of mating and family become a distance dream. When she finally starts to accepts the long, lonely existence ahead of her, a stranger crashes into her life, and her heart.

After Nevan Mathews' fiancée died three ago, he submerged himself into his work, cutting off all reminders of a life he dreamed of with the woman he loved. He lets his step-mother talk him into taking the first vacation in five years to visit for the holidays. But an accident delays his travel plans, sending him to Danica's doorstep and raises a need he thought he would never feel again.

Can they tear down the walls around their hearts and submit to the passion before another claims Dani for his own?
***Up for grabs is a $15 Amazon Gift Card, a homemade book thong, and a SWAG pack. Enter via the Rafflecopter below!***
a Rafflecopter giveaway