Thanks to Juniper Grove Book Solutions for hosting this blog tour. Have a peek into the mind of Marisette Burgess, author of Men of the Cave and Jar of Pandora.
*****************************
If you could change places with any of your characters for a day, who would it be and why?
I had a hard time with this question. I read it and had to walk away for a few days. Truthfully, I wouldn't want to switch places with any of them. I don't like complications and their lives are full of danger, scary moments, and events that really try everything they believe in. But that wasn't the question, so I forced myself to pick.
If I could switch places with one of my characters, it would be James Kleon, simply because I would love to have telekinesis. Just think how much I could get done without ever lifting a finger. I would sit at my computer and type with my mind, oh what a dream come true that would be.
To be able to clean the house while sitting on my couch watching a movie or lift myself up when I can't reach something on the top shelf would be nice. I can just picture it now if I feel like some popcorn while I'm busy at work all I have to do is will that bag from the cupboard into the microwave and turn the microwave on. I wouldn't even have to be in the room.
Telekinesis would be even better than having a robot assistant!
*****************************
About the Author
MARISETTE BURGESS is a mother, wife, and teacher. She was born in Los Angeles, California to immigrant Cuban parents. She grew up in West Palm Beach, Florida then moved to Orlando to attend the University of Central Florida. She graduated with a Bachelor of Arts in English Creative Writing. She's an extreme Florida girl who's never seen snow. Marisette lives in Florida with her husband and son. She has enjoyed the art of storytelling since she was ten. Her first book, Men of the Cave, débuted May 2012.
Find out more about Keira on her
Website
or
Blog
, follow her on
Twitter
, like her on
Facebook
, or friend her on
GoodReads
.
Men of the Cave Available Now!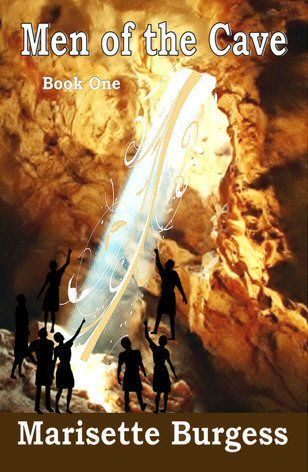 Raised by unorthodox parents, Kasey Reese has always struggled to be invisible, to not be noticed, to avoid conflict. Running from a broken relationship, Kasey flees to Spain on a scholarship, to restore the comfort she finds in anonymity. Destiny, however, has other plans for her - a life threatening, life-altering journey into the supernatural when she meets the men of the cave.
Jar of Pandora Available Now!
Kasey Reese ran from a life of responsibility to study abroad in Deia, Spain. She hoped for an adventure, but what unfolded in Spain was beyond the imaginable. In that remote little village she met the love of her life, Dion - a twenty-year-old immortal saint.

Kasey and Dion return to America only to realize their love is challenged by their opposite virtues and Kasey's dysfunctional family.

Unique and action-packed, in this book Kasey learns that Pandora is her immortal grandmother. Determined to find her and to uncover many truths, Kasey sets out with Dion on a deadly journey. But answers come with a great cost - a three thousand year old prophecy, a feud of the gods and death.
***Up for grabs on this tour is a $5 giftcard, 4 copies of Men of the Cave, 4 copies of Jar of Pandora, 1 signed print copy of Men of the Cave, and 1 signed print copy of Jar of Pandora. Open internationally. Enter via the Rafflecopter below!***
a Rafflecopter giveaway