I got started in the blogging world because I read a book I loved, stalked the author, and decided I'd start a blog for when I got to writing. Now life took me in a direction that made me decide to dive into reviewing rather than writing for a long while, but that simply made me learn more about the world of being a blogger.

Along that journey, I followed blog hops. I entered to many giveaways, but also met some amazing people and found some really great authors and books. Among those that I first came across in my complete newbie days was Sarah M Ross. She'd just released her first book and I won a copy. I've been an awful person and haven't gotten around to reading it yet (won't make excuses, I simply haven't gotten to it yet), and I feel awful about it especially because I'd had every intention of doing so before this interview.

It is at the top of my list to review once I find a balance in my life between reading and writing (which will so not be in November O.O). That being said, she's been kind enough to do the interview anyway, and share her thoughts on her life as a writer and inspiration for her stories. Enjoy!
What's your favorite part about being an author?
There is so much I love about being an author. I make my own schedule, I work in yoga pants and tank tops, and I am my own boss. I think the best part though is doing what I love. Not a whole lot of people get to pursue their passion as a career, and I am so thankful that I can!

Who's your favorite author and what's your favorite book?
How can I pick just one?! There are just too many awesome authors and books out there. If I go old school, I'd have to say that some of my favorite authors growing up were Charlotte Bronte (Jane Eyre) , Edgar Allen Poe (The Cask of Amontillado) , Stephen King (IT & The Stand), and Shakespeare (Romeo and Juliet, and Twelfth Night).

How'd Lucy's story for the Patronus Series come to you?
I woke up one morning and the first half of the story was just there, screaming to come out. I didn't dream it, it was just there. It was a Saturday in July and I remember telling my hubby that I had the greatest idea and I just had to write it down. I sat and wrote almost 8,000 words that day.

Did you know the whole story when you first started telling it, or did you just write as it came to you?
I knew the first part. I knew the premise, but not where it would lead Lucy and Max. As I wrote, the rest just fell into place.

You've also got the first book in the Earth Angel Trilogy now. What inspired you to write about angels?
I was inspired to write about angels after reading Hush, Hush by Becca Fitzpatrick. I loved those books, and knew I wanted to write about fallen angels too. I'd had an idea floating in my head before that about a boy who saves a girl after a tragic accident, but after reading that book, I knew Echo would be my next novel.

I also really liked playing with the expectations of good and evil. I don't want people to assume with my books. Just because you're supposed to be evil, doesn't mean you can't redeem yourself. And just because everyone thinks of you as a good guy doesn't mean you can't have a dirty little secret.

Have you always wanted to write?
I didn't, but I always loved telling stories. I was always daydreaming and making up stories in my head. In college, I started writing them down. I just never thought it could be my profession. So I got a "real job" and did my "hobby" on the side. I started a few novels, but never finished them because I thought it was a pipe dream. So when Awaken came to me, I pushed myself to finish it, and now I couldn't be happier.

How does the family like your work?
They love it!! My mom calls me almost every day and asks if I have a new book for her to read yet. LOL.

What gets you in the mind set to write? Do you just sit and crank out the words, or do you get some music going, or shut out any noise and distractions?
I can't write with music, or any other noise. It distracts me. I like to write early in the morning (when inspiration is fresh) or late, late at night when everything around is quiet. For me, when I can clear away the muck of the day the story seems to flow out of me.

What do you think is the most important thing for first time authors to know and keep in mind?
I would tell them to realize that it takes time, and a ton of patience to be successful. And most important, if you want to be taken seriously as a professional, you need to act professionally. Hire a professional cover artist, editor, and proofreader. Trying to do it all yourself will not result in the best possible product.

Name three random facts about you that readers may not already know.
Hmm… let me think. I would say:
1) I have a tattoo on the top of my foot (very painful!!)
2) My favorite show as a kid was I Love Lucy, and I have an orange cat named Lucy!
3) I have been growing and cutting my hair for Locks of Love since I was in college. I've donated my hair 7 times now, and plan to continue as long as possible.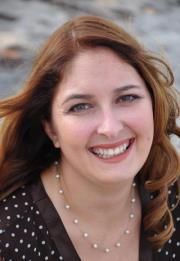 I started my obsession with reading at an early age, getting in trouble for sneaking BabySitter Club and Nancy Drew books into math class in elementary school. I would read any fiction book I could get my hands on. I knew it was an addiction when instead of grounding me from TV or music, my mom would take away my books as punishment (The Horror!). My love of all things paranormal was inspired by my good friend Laurie, who convinced me that books with vampires, witches, and all things shifter were amazing. After a little reluctance, I gave it a shot with the Sookie Stackhouse books, realized she was right, and the rest was history.
I grew up in Pittsburgh, graduated from The University of Pittsburgh with my degree in English, and taught 8th graders to love reading as much as I do for several years. I will always be a proud member of the Steelers Nation, but I couldn't take the cold and moved my frozen tush to Florida where I now live with my family and two cats. You will find me now with my trusty Kindle in hand and toes in the sand!
Find me
here
.
Awaken Available Now!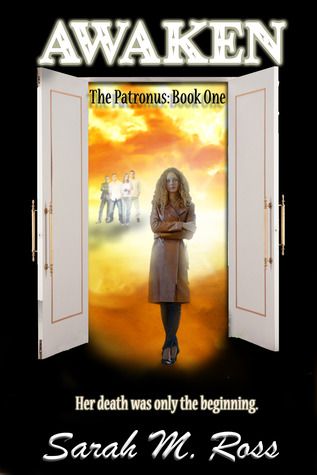 Lucy Donovan was supposed to have a weekend of fun in the sun, celebrating her upcoming graduation from college. In a split second, everything changed. A drunk driver ended Lucy's mortal life.

Lucy opens her eyes to a world she never imagined possible and a new destiny: as a Patronus, a guardian of spirits. Adjusting to her new role and abilities while negotiating this confusing realm will test her limits and push her further than she ever dreamed she would go. From wayward spirits who don't want her help to soul stealing vampires, and even a stuck-up British royal, Lucy must brave them all to save one spirit she can't bear to lose.

Further complicating her life is an inexplicable yet growing connection she feels to a member of her team, Max, whose mysterious behavior leaves her both confused and intrigued.

Waking up dead was just the beginning of her problems. Lucy's death is about to become the greatest adventure of her life.